TOTAL Residential is here for all your electrical needs. Weather you need an outlet, switch or light fixture replaced to a full home re-wire, we're here to help. You can count on TOTAL to provide your home with the high-quality electrical service you deserve.
REQUEST YOUR FREE ESTIMATE
Federal Tax Credits Available!
Check with your certified Electrical, HVAC and Plumbing Contractor. TOTAL is here to help you capitalize on the Federal Tax Credits available for homeowners. Contact us today for a free esitmate!
262.523.2510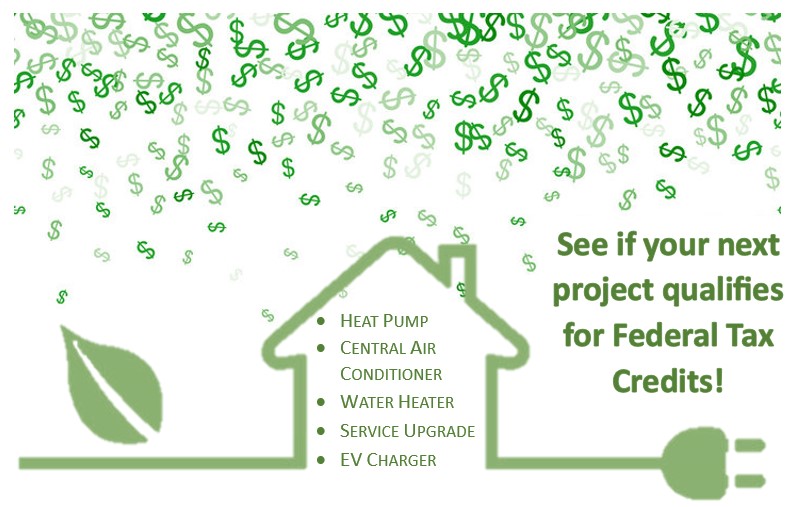 No matter the project, TOTAL Residential is here to perform high quality electrical services safely and up to code. Our trained professionals can assist in finding a solution to any of your electrical needs. We offer a full range of services to fit all your requests.
Call us today at 262.523.2510 to set up your appointment!
Electrical Services
Electric Service Upgrades
Electric Vehicle Charger 
Panel Upgrades
Indoor Lighting Repairs, Replacements, Installation
Outdoor Lighting Repairs, Replacements, Installation
Landscape Lighting 
Outlet and Switch Repairs, Replacements
Ceiling Fan Replacements
Exhaust Fan Repair, Replacements, Installation
Hot Tub Wiring 
Electric Vehicle Chargers 
Whole Home Remodel, Rewiring 
Custom New Construction
Generator Service, Repair and Installation 

"Derek and Jason were great! I have an older home and we needed our current electrical service upgraded from 60 AMP to something bigger so we can could make up some updates to our home. We chose to go with a 200 AMP service. We may never fill up the breaker box, however we have no worries if we ever wanted to add that special something that would require something bigger. The guys were on-time talked to me about what they were doing and even allowed a few extra minutes in the morning to get my kids ready and off to school before they needed to cut the power and begin their work. Much to my surprise the work was nearly complete by noon and they were able to get the power back on enough that we could have the furnace running while they finished up.. Will definitely use TOTAL again for my other home needs."
Brenda – Milwaukee

"I was very impressed with Derek's work. He was extremely professional. He took great care, making me feel like a person and not another service call. Will definitely call back for future services and highly recommend to friends and family."
Barb – Brookfield