Your home's comfort goes beyond just heating and air conditioning. See below for a complete list of our services – from repairs and installations to fully designed systems, custom to your home.
REQUEST YOUR FREE ESTIMATE
Federal Tax Credits Available!
Check with your certified Electrical, HVAC and Plumbing Contractor. TOTAL is here to help you capitalize on the Federal Tax Credits available for homeowners. Contact us today for a free esitmate!
262.523.2510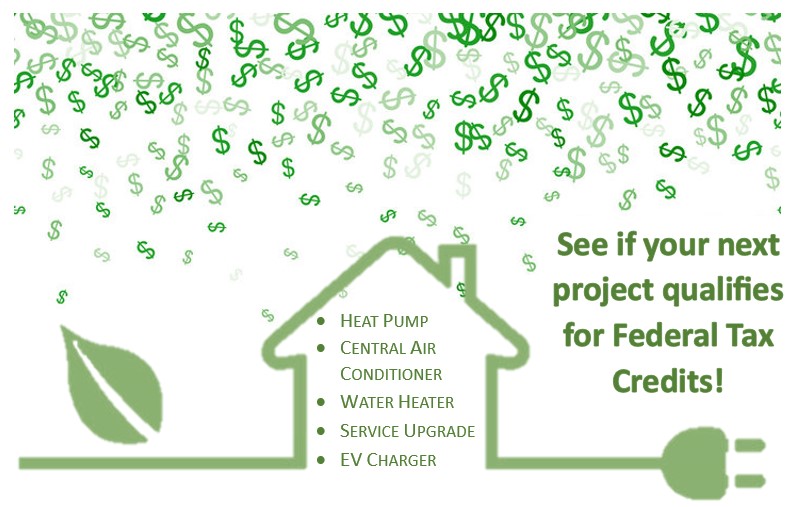 Whether you need routine annual maintenance on your A/C, a quote to replace or a service appointment for a possible repair, see everything TOTAL has to offer and get more information on all air conditioning systems.
To schedule a repair or to request a free estimate, please call 262.523.2510 or complete the service request form.
Cooling Services:
Air Conditioner Installation and Repair

Heat pump Installation and Repair

VRF System Installation and Repair
Ductless Mini-Split Systems
Exhaust System Installation

Make-up Air System Installation

Preventive Maintenance Agreements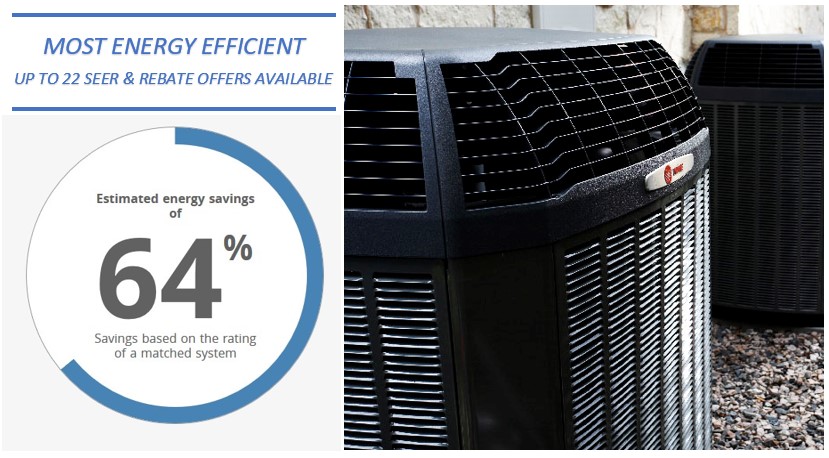 Check out the market's most energy efficient air conditioner. Keep your home more comfortable then ever with this unit rated up to 22 SEER with 750 stage to meet every comfort level. 
Special Financing Options Available
Upon credit approval. See link below to apply and start your financing today!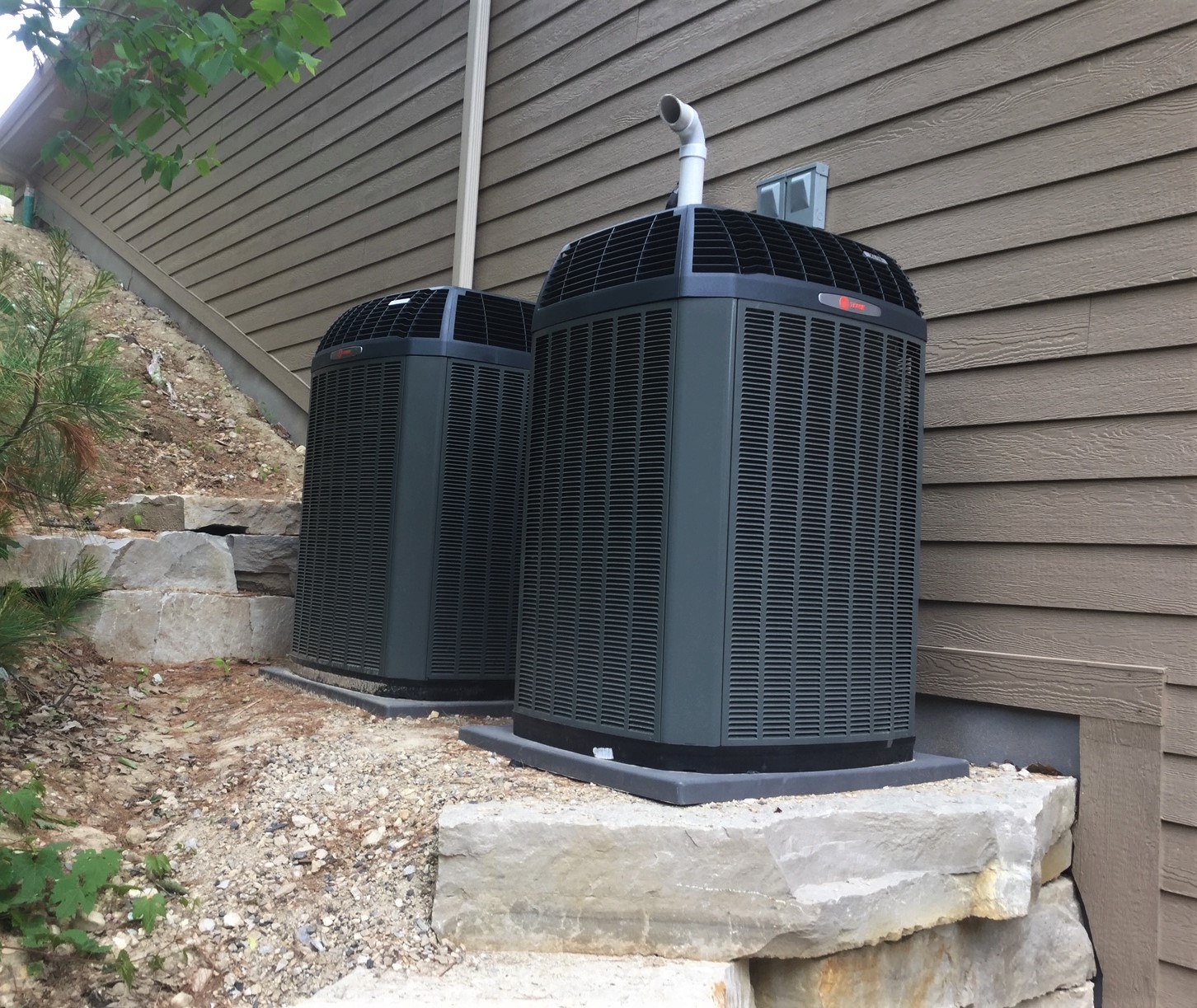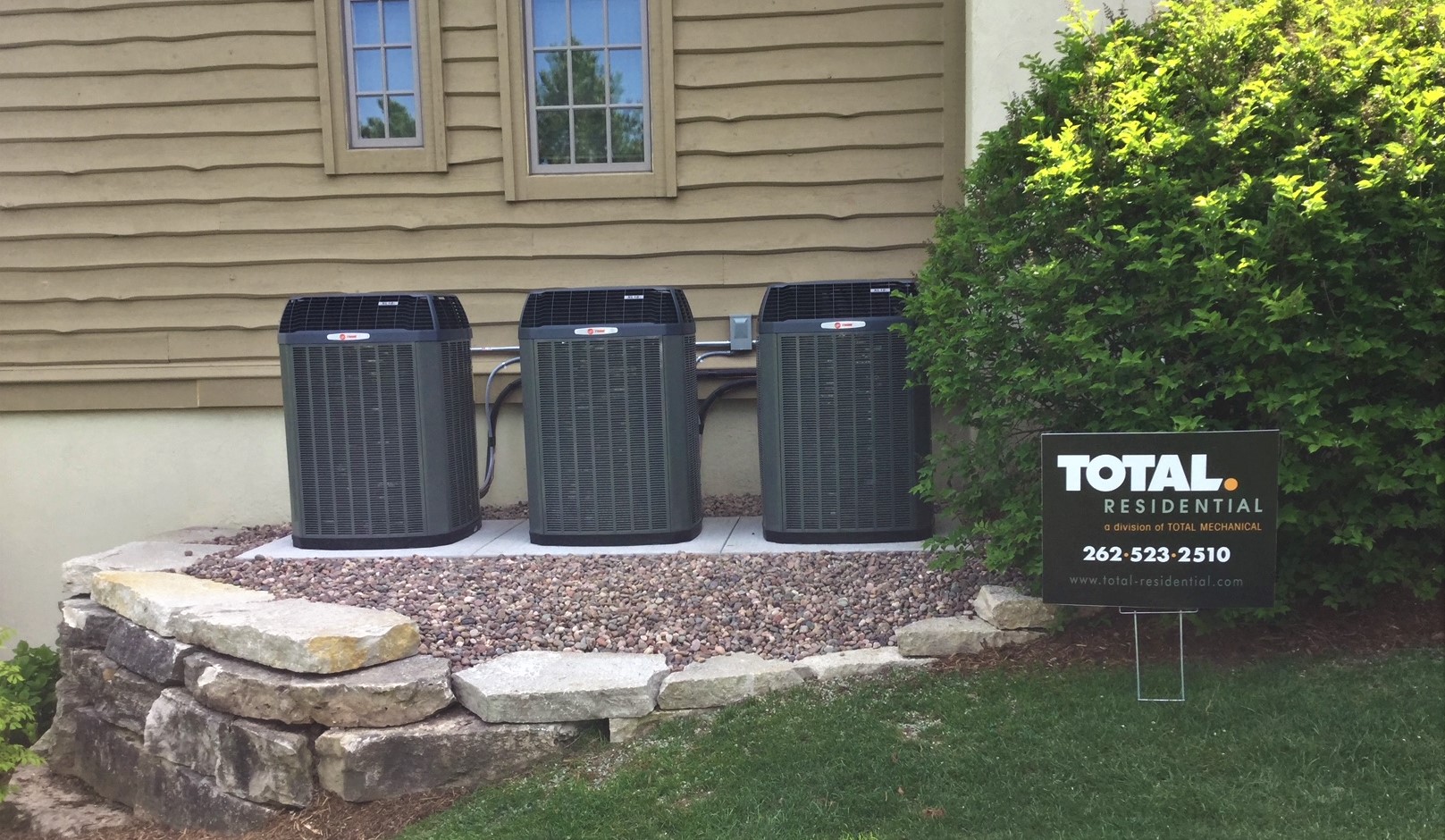 Air Conditioner Installation and Repair
Trane central air conditioners monitor your indoor comfort and provide the perfect amount of cooling with the right amount of energy efficiency.
All Trane air conditioning systems are Energy Star rated, providing both cooling and energy efficiency to help lower your home cooling costs and provide cool air comfort to every room in your home. All Trane products feature durable construction and are tested repeatedly for long-lasting performance and reliability—what you've come to expect from Trane.
Add Trane CleanEffects to your air conditioning system for advanced air filtration, removing more dust, pollen and other irritants from conditioned air for a cleaner, healthier home.
SpacePak
SpacePak installation is an aesthetic option for both older and newer homes. These flexible ducts allow installers to be fed through walls, ceilings and floors to accommodate any unique design or situation. This system comes equipped with a compact air handling unit small enough to fit in some closets, attics, or crawlspaces. Let us help you find the perfect fit. 
Heat Pump Installation and Repair
TOTAL Residential is here to service heat pumps any time of year. Get your Climate Master or Florida heat pump looked at today. Call 262.523.2510 for annual routine maintenance or replacement options.
Ductless Mini-Split System
Does your home have an area that is too hot? Too cold? Are you remodeling or just need a new heating system? Split systems give you the flexibility to select a system that keeps you and your family in total comfort. 
Make-up Air System Installation
Help flush out contaminants through fresh air the installation of an Energy Recovery Ventilation unit. ERV's increase ventilation by reusing heat and humidity, replacing with fresh outdoor air and overall enhancing the IAQ. ERV's maximize sustainability in the most cost-effective way to also support the environment and reduce energy costs.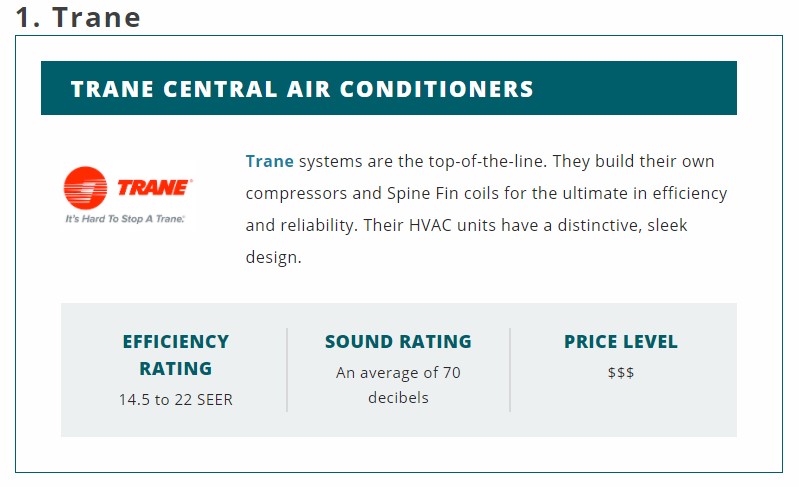 Types: 

9 models from single-stage to variable capacity. A compact model will fit in smaller homes.

Advanced features:

 

The TruComfort feature reduces humidity by running longer at lower speeds instead of shutting off to remove moisture from the air.
Warranties: Standard 10-year warranty that covers both parts and labor and a 12-year compressor warranty.
Customer satisfaction: TRANE is America's most trusted HVAC brand and is rated as the most reliable brand in the

 

Consumer Reports

 

survey.

"Installation was professionally performed in an expedient fashion. The quality of  the products is evident in their performance. I trust this investment will comfort my home for many years. The ability to control my heating and air remotely from my smart phone was an added bonus! I am very satisfied with the entire experience.!"
Steve – Milwaukee

"I've used TOTAL Residential for all my heating, cooling, and plumbing on my new home. They truly provide a concierge-level of service. True professionals."
Michael – Wauwatosa