TOTAL Residential is proud to be Generac and Kohler certified. Our qualified technicians are here to ensure your emergency back up power equipment works when you need it most. Call us today for service, maintenance or an estimate to install.
REQUEST YOUR FREE ESTIMATE
Federal Tax Credits Available!
Check with your certified Electrical, HVAC and Plumbing Contractor. TOTAL is here to help you capitalize on the Federal Tax Credits available for homeowners. Contact us today for a free esitmate!
262.523.2510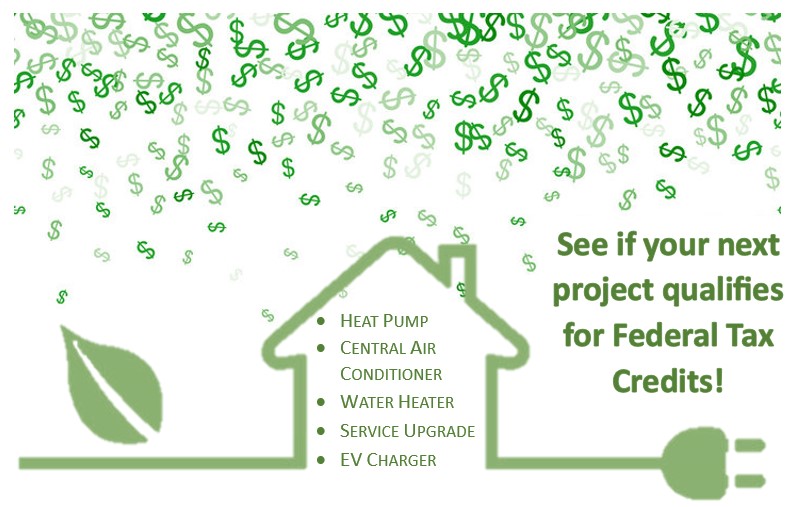 Annual Generator Maintenance
Factory trained technicians
Genuine Generac/Kohler parts
May not need to be home
Air cleaner replacement
Gas fittings inspections
Oil filter change
Air filter change
Spark plug inspection and replacement (if needed)
Battery inspection
Transfer switch inspection
Power outage simulation
Call us today to schedule! 
262.523.2510
Emergency Back Up Power 
Whole home generators help keep you and your family safe and stress-free during power outages. With the capabilities to energize anything from appliances to an entire home, TOTAL Residential helps every customer find the right option for you and your family. Our team will provide you with all the necessary information to help you make an informed decision about your emergency back up power.

"It was a great experience from my first contact. they made an appointment to come out to my home to assess the situation and I received a quote back in few days. the installers were very professional and wore masks. they finished the job at about 4:30PM and at 10:30PM it started to run and I thought perhaps it wasn't working, but lo and behold the electricity was off. Great Timing!!"
Joe – Hartland